21 Jun 2022
FutureTrack – The revolutionary corporate sustainability solution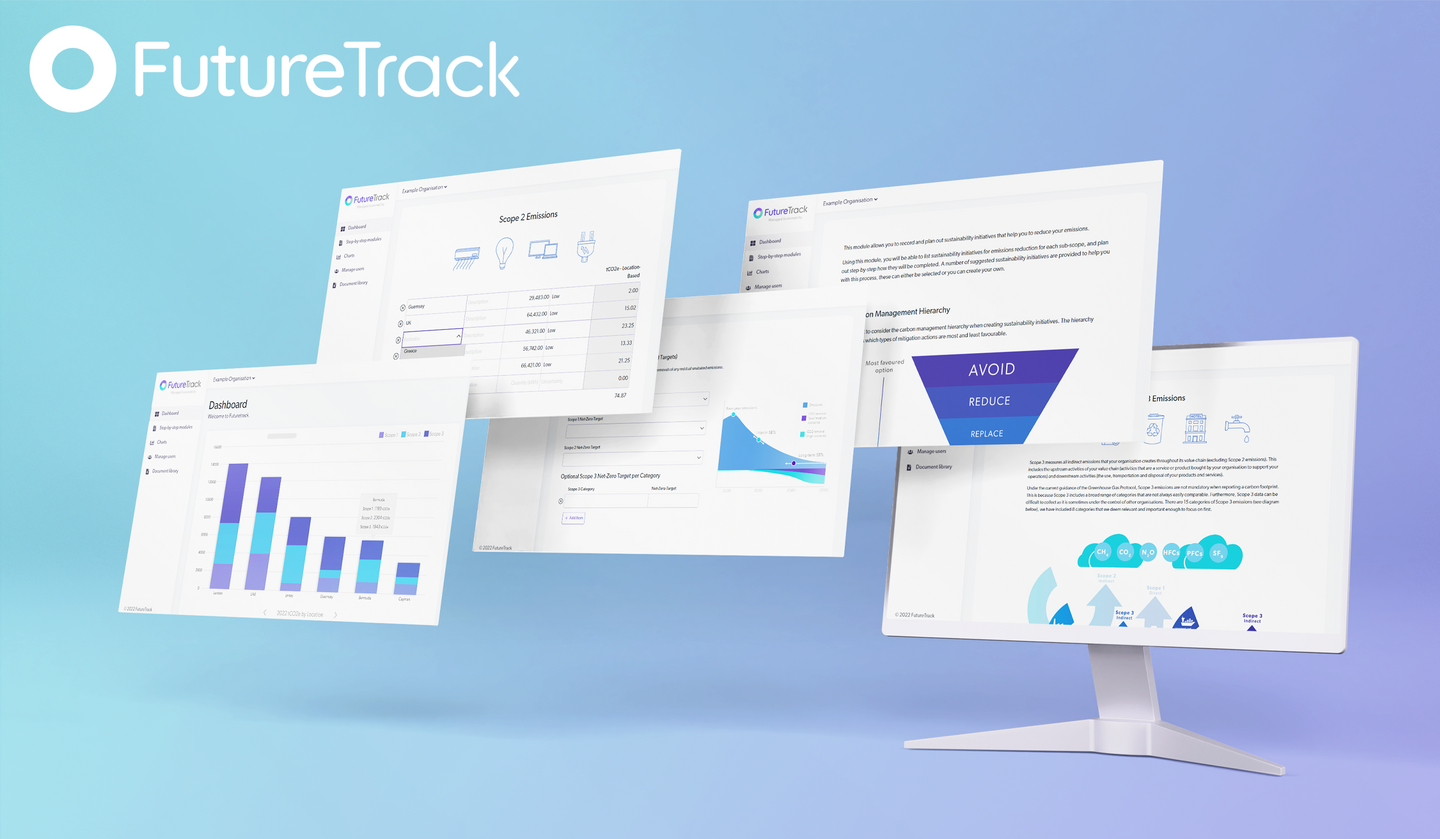 ESI Monitor provides globally trusted and award-winning products that enable organisations of any sector, size, or location to lead uniquely impactful sustainability journeys. Their revolutionary platform, FutureTrack, transforms the corporate sustainability space by making industry-leading, impactful, expert sustainability tools accessible to internal teams.
"As long as sustainability tools and knowledge remain alien to businesses, we're not going to see the rapid drop in emissions that the world really needs rights now," said Fred Betley, ESI Monitor's Head of Client Experience and Sustainability. "Our focus with FutureTrack, therefore, has been to make sustainability accessible to businesses and the people within them by designing a user-focused, fully guided, carbon management platform."
Using FutureTrack, businesses are able to expertly measure, manage, understand, report, and reduce their emissions across multiple sites and countries. Each step of the process has been designed to be both intuitive and impactful, allowing for rapid and effective emissions reduction.
ESI Monitor Carbon Footprint Analyst, Sylvie Laine, comments: "Using the platform, organisations find that they are able to produce a detailed carbon footprint, design a net-zero plan, enact meaningful sustainability initiatives, and confidently report and disclose their data, despite having no prior knowledge or experience. FutureTrack helps companies shift their perspectives on sustainability by transforming what is intimidating, complex, and unachievable to what is approachable, understandable, and achieved."
You can learn more about FutureTrack by accessing the website below:
www.futuretrack.info
If you would like to talk to us, please get in touch:
Marc Laine | Director | marc@esimonitor.org
Matas Ziemys | Business Development Executive | matas@esimonitor.org