BMA House expands hybrid offering alongside virtual studio launch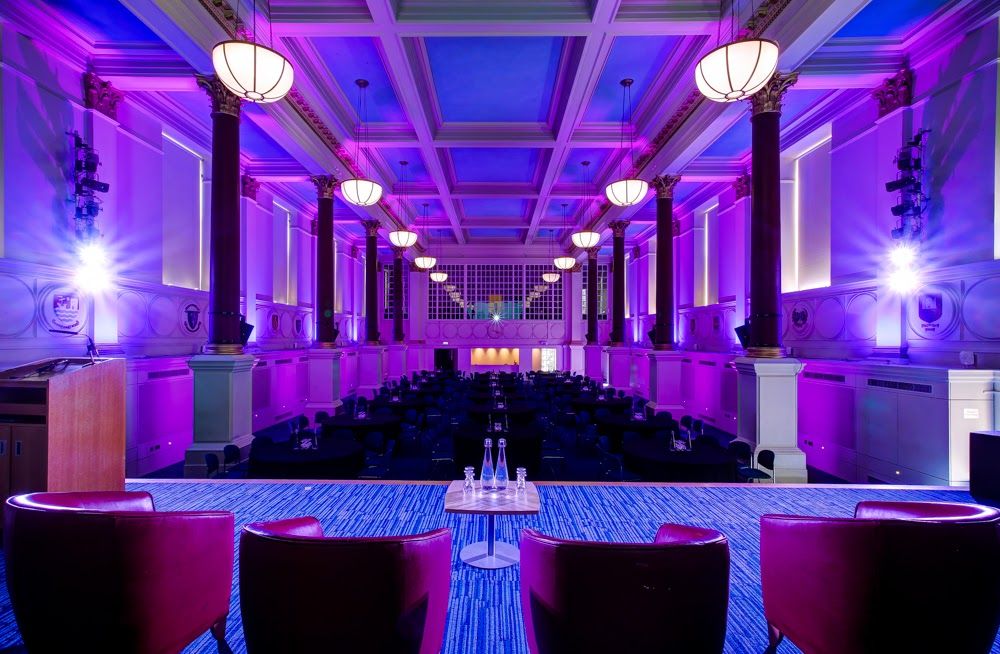 BMA House has continued its ongoing investment in high end AV technology to ensure it offers a complete range of options for organisers seeking live, hybrid or virtual event support.
BMA House is now able to offer complete hybrid packages, including up to four HD cameras, operators and streaming services for events of up to 200 in-person delegates and 10,000 online participants. The hybrid offering allows organisers to expand beyond the room to delegates who cannot attend in person. The extensive high-quality audio-visual equipment ensures off-site delegates receive an interactive, personal experience and truly feel involved with the live event.
BMA House's new virtual studio allows up to eight panellists and speakers to present live from the venue's flagship space – the Great Hall. Including green screens, all necessary sound and lighting, as well as full streaming and technical support. Virtual event packages are also available without the need to use one of BMA House's meeting spaces.
Kat Winfield, Venue Manager, BMA House comments: "As the events industry adjusts to a world that includes live, digital and hybrid events, we are all learning and finding the best way to deliver events that suit the needs of our delegates. We are continually updating our offering and decided to invest heavily in the best possible equipment to support the changing needs of our clients. These packages are flexible and offer the best of every option having been created in consultation with a wide variety of BMA House's clients."
Hybrid event packages, which start at £4,500, are available from 30-200 delegates across several suites within BMA House. They include room hire, cameras, streaming, in-room av, necessary platforms and technical support. Virtual Studio packages start from £9,000
All the packages can be expanded with a range of upgrades as well as catering provided on-site by CH&CO.