05 Jun 2022
20 companies answer the Carbon Call to strengthen carbon accounting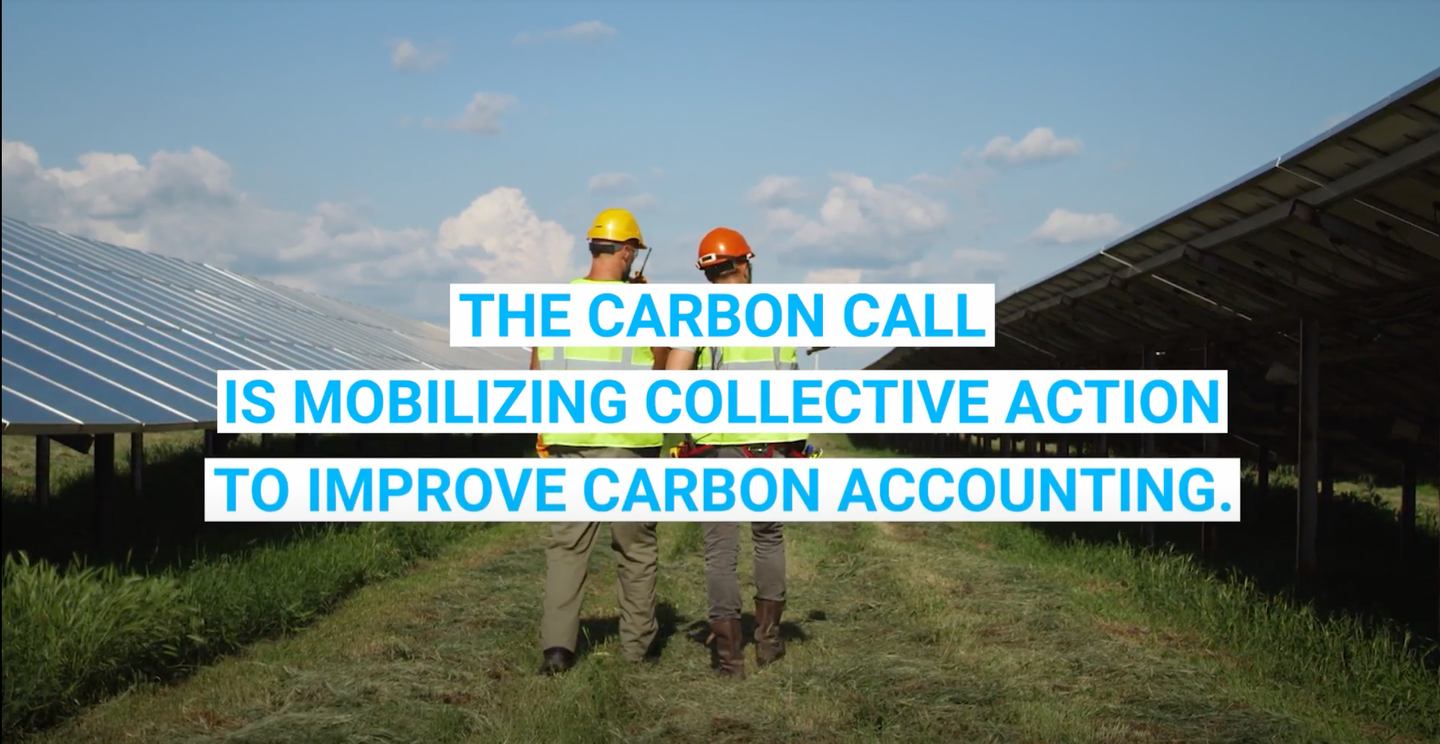 "We're honored to be an official signatory and active participant of the Carbon Call in support of our mission to help more companies reach their net zero goals. At nZero, we're working to set a new standard for GHG data accuracy through our 24/7 emissions tracking technology because you can't change what you can't measure. We welcome the opportunity to work with other members of the Carbon Call and offer our unique expertise to create a roadmap for a future where all organizations have access to accurate, standardized, and reliable data because we're confident that is where we'll find real impact in the fight against climate change."
– ADAM KRAMER, CEO OF NZERO
SAN FRANCISCO – June 5, 2022 – On a historic World Environment Day, the Carbon Call announced that 20 additional companies have joined the initiative to strengthen the reliability and interoperability of the planet's carbon accounting system. Together with the United Nations Environment Programme (UNEP), the Carbon Call welcomed the following new signatories to help mobilize collective action to improve carbon accounting: AmpUp, BCG, Boers & Co Precision Solutions, Cabify, Carbon Intelligence, CarbonLaces, ClimateCHECK, Compology, ENGIE, Etrify, KBR Inc., nZero, Pawprint, PwC, Radicle, SAS Institute Inc., Tata Consultancy Services, Tricon Energy, Ultima, and Watershed.
"Companies today still anticipate a significant error rate in emissions measurements," said Jean-Charles Seghers, senior advisor, the Carbon Call. "We must address the major gap between reported greenhouse gas emissions and actual emissions to track global progress and avoid the worst outcomes from climate change. We welcome these new companies to our collaborative effort aimed at doing just that by strengthening carbon accounting, so it is more reliable and consistent."
Launched in February 2022, the Carbon Call now has 40 organizations representing scientific, corporate, philanthropic, and intergovernmental sectors working together to address gaps in the global carbon accounting system. The Carbon Call focuses on strengthening corporate GHG emissions by considering areas such as advances in new data sources and scientific understanding, artificial intelligence and machine learning, evolving regulations, and how different corporations are currently accounting for GHG emissions.
The Carbon Call recently formed an expert advisory group to develop a roadmap for more robust carbon accounting. The roadmap's goals will be to assess science and data needs and explore the ability of different GHG accounting software platforms and organizations, data providers, and GHG ledgers to exchange information and the limitations of interoperability constraints. An initial draft is anticipated to be released in August 2022 ahead of COP27.
"Accurate GHG measurement is the cornerstone of the Paris Agreement and essential to a net-zero future," said David Jensen, coordinator of the digital transformation subprogramme at the UNEP, a participating organization in the Carbon Call. "The Carbon Call is a vital initiative to complement existing efforts so we can accelerate climate action globally. As millions of governments, businesses, civil society, and communities gather today to celebrate environmental action, we encourage more companies to join the Carbon Call."
The Carbon Call includes signatories and participating organizations. Signatories support the enabling conditions needed for a more reliable global system of interoperable carbon accounting reports and commit to report GHG emissions and offset information comprehensively, including all scopes and classes of GHG emissions, annually and transparently. Participating organizations are active contributors to the Carbon Call's mission and participate in the expert advisory group.
The Carbon Call will contribute to Impact Initiative 4 of the new #CODESActionPlan for a Sustainable Planet in the Digital Age launched at Stockholm+50 as part of the UN Secretary General's Roadmap for Digital Cooperation.
The Carbon Call is welcoming new signatories. To learn more about joining the Carbon Call, visit https://carboncall.org/join/.