Money Makes the World Go Round – The Importance of Sustainable & Values-led Finance
03 May 2023
Impact Hub King's Cross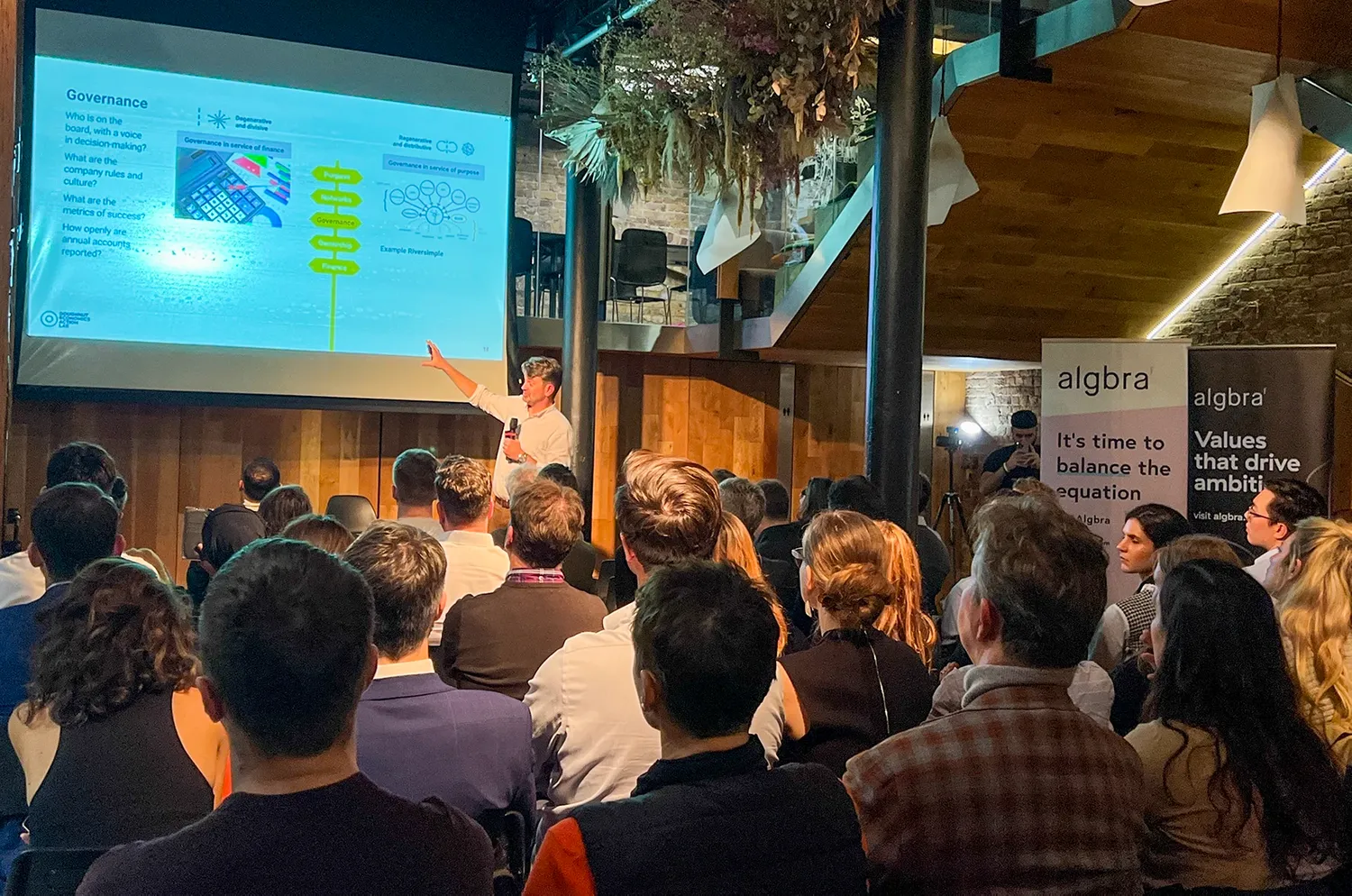 The way we spend, save, & invest our money today will determine the society that we will live in tomorrow. This is why it is so important, for individuals & institutions, to create sustainable investments & green their finances.
Following the success of our Just Transition event, Algbra & Reset Connect joined forces again to host "Money Makes the World Go Round – The Importance of Sustainable & Values-led Finance" taking a deeper dive into the role that sustainable & values-led finance will have to play in achieving the most important goals of the century.
In addition to hearing from sustainable finance experts from diverse perspectives, there was also be plenty of time for networking.
Event Details
18:00 - 18:15 – Arrival & drinks
18:15 - 18:20 – Opening remarks
18:20 - 18:30 – Keynote speaker
18:30 - 19:05 – Panel Discussion
19:05 - 19:15 – Q&A
19:15 - 19:20 – Closing remarks
19:20 - 20:15 – Drinks, canapes & networking