Part 3 - The Climate Conversation: Why COP26 is just the beginning
17 Nov 2021
(Your local time: - )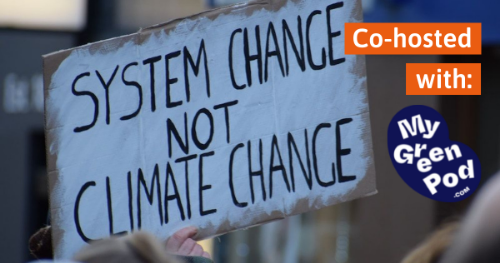 Focus:
COP26 has officially ended and The Glasgow Climate Pact has been adopted. While an agreement of any kind is a positive development, a feeling of disappointment persists. Are the commitments enough?
In the first two parts of our COP26 event series, we discussed what the conference could and should achieve.
Now that we know what the world intends to do, it is time to take action on the 3rd and final part.
The webinar is deliberately designed as a session taking place BEFORE the dust settles, giving us a good early benchmark as we speed into 2022.
Series Speakers:
Andy Aitken, CEO & Co-Founder, Honest Mobile

Ewen Anderson, Co-founder & CIO, Px3

Emily Cromwell, Climate Change and Sustainability Lead, Deloitte

Dianne Dain, Co-founder, COPXX

Paul Dickinson, Founder Chair, CDP

Duncan Grierson, Founder & CEO, Clim8 Invest

Roger Leese, Partner, Clifford Chance

Bianca Pitt, Co-Founder, She Changes Climate

Ann Rosenberg, SVP for Sustainability Solutions, Wood plc

Jarvis Smith, Co-founding Director, My Green Pod

Jayn Sterland, Managing Director, Weleda

Antoinette Vermilye, Co-founder, Gallifrey Foundation & She Changes Climate

Florence Miller, Director, Environmental Funders Network

Jessi Baker MBE, Founder & CEO, Provenance

Fiona Haworth, CEO, Octopus Electric Vehicles
In this final part, Jarvis speaks with Andy, Duncan, Bianca & Jayn