Part 1 - The Climate Conversation: Why COP26 is just the beginning
20 Oct 2021
(Your local time: - )
Webinar
Founders & Entrepreneurs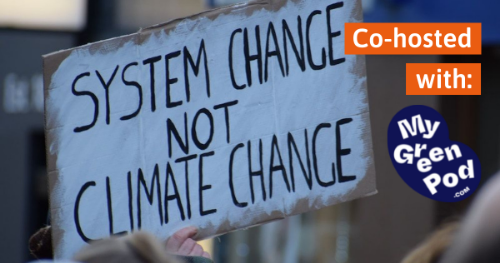 Focus:
Is the world now at such a critical juncture that COP26 is in real danger of becoming a 'greenwashing' exercise? With many scientific analysts already predicting 1.5 degrees will be hit as soon as 2025, isn't it time for the world's politicians to stop grandstanding and for big business to step in and lead? Global governments – by their very nature - are far too short-sighted by elections and by self-interest to collectively drive the radical, far-reaching changes the earth needs to keep a lid on catastrophic warming.
As part of our commentary around COP 26, Reset Connect and My Green Pod have teamed up to host an exclusive 3-part series to honestly and boldly tackle the critical realities of climate change, and what political inertia and dithering means for our planet. It will examine the considerable leadership global industry and business will have to embrace if we are to force significant changes, to reshape the way billions of people on this planet currently live, consume, pollute and waste.
Can business boldly step up where politicians fail, and deliver the radical changes we need to tackle the climate emergency?
It's a series of events that will grasp the thorny realities facing all of us, will have honest conversations, and forge tangible pathways to identify effective action that everyone can embrace – today.
Series Speakers:
Andy Aitken, CEO & Co-Founder, Honest Mobile

Ewen Anderson, Co-founder & CIO, Px3

Emily Cromwell, Climate Change and Sustainability Lead, Deloitte

Dianne Dain, Co-founder, COPXX

Paul Dickinson, Founder Chair, CDP

Duncan Grierson, Founder & CEO, Clim8 Invest

Bianca Pitt, Co-Founder, She Changes Climate

Ann Rosenberg, SVP for Sustainability Solutions, Wood plc

Jarvis Smith, Co-founding Director, My Green Pod

Jayn Sterland, Managing Director, Weleda

Antoinette Vermilye, Co-founder, Gallifrey Foundation & She Changes Climate
On part 1 of this event series, we set the scene. Click the link below to watch Jarvis speaking with Paul, Emily, Ewen, Antoinette and Dianne!