Building Trust in Sustainable Investing
30 Jun 2021
(Your local time: - )
Finance & Investment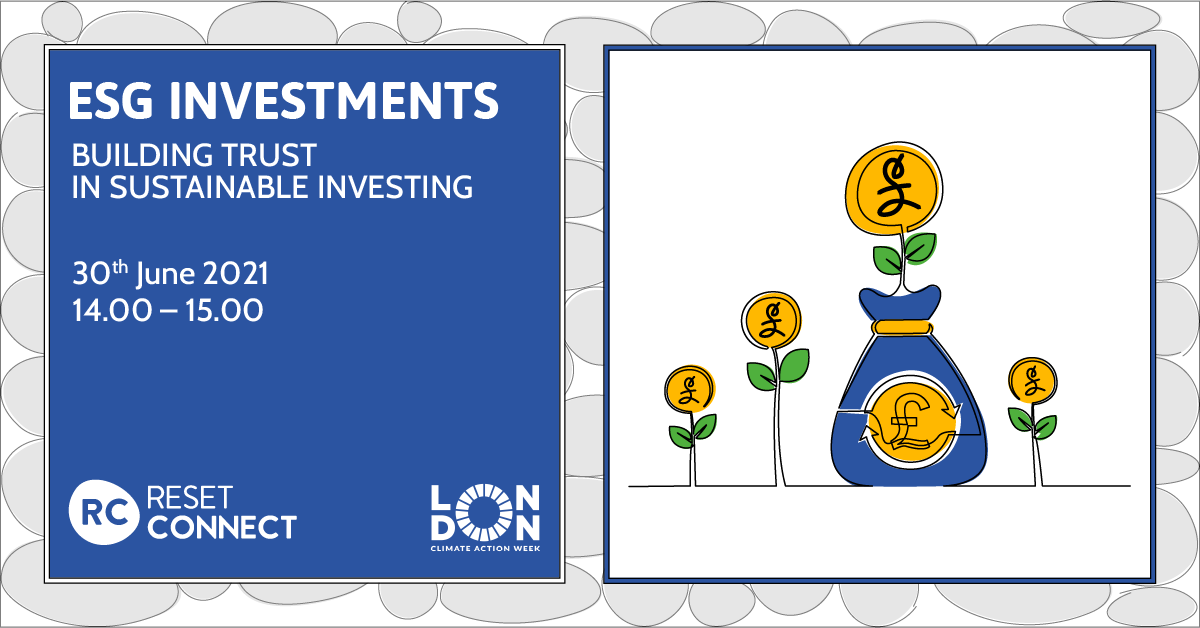 Globally, investment products linked to ESG (environmental, social, governance) are valued at $31 trillion. In Europe, it is $14 trillion. In addition, there are
trillion-dollar assets held with Private Equity, Venture Capital, Impact Investment and philanthropy.
Investors in this sector now recognise that ESG can have an impact on the value of an investment and also an impact on the world around us. Responsible investment requires a move away from short-term profit as the only definition of value.
In the UK, many publicly listed companies have started disclosing ESG alongside financial reporting. It is expected this will become mandated for all organisations as we race towards net-zero in 2050. How can businesses ensure they are prepared and ahead of the game before this is enforced? As investors increasingly look to these factors when making investment strategies, how can businesses improve their reporting and strategies to attract more investment, where should investors invest and advisers recommend? And, what role can impact investing play?
Focus:
This session looks at the challenges of performance measurement against non-financial, ethical or ESG objectives and regulations which are still new and evolving.
Whilst stopping investment in businesses that pollute or use child labour may be easy, many companies are in a process of transition as they move towards more sustainable business practices. We need to find a way to consistently measure and understand this. We need to build a framework that businesses can use and measure against.
Speakers:
Moderated by Charlotte O'Leary, CEO, Pensions for Purpose
Joanne Rigby, Technical Director, Tenet

Wayne Bishop, CEO, King & Shaxson

Maria Municchi, Multi Asset Fund Manager, M&G

Adam Robbins, Investor Relations, Triodos

Sophia Omar, Programme Officer, Impact Investing Institute
Audience:
Sustainable businesses looking for green investment and to gain an understanding of the opportunity and proposed measurement of ESG performance

Individuals and businesses wanting to make green investments

Those offering professional or financial advice to investors (individuals and institutional)