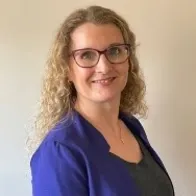 Sarah Joy Newton
Sustainability Programme Lead
,
BIVDA
Sarah is a qualified nurse in adult and pediatric care, with an additional 15 years of excelling as a sales representative in the medical device industry before becoming involved in compliance and tender bid writing at Amethyst Connect. She is known for her enthusiasm and energy, with a genuine desire to ensure that, as well as product and company success, patient outcomes are improved, and customers' needs are met.
Sarah's nursing, medical sales experience and extensive experience of tender bid writing has given her extensive knowledge of the sector and its challenges.
Sarah's role at BIVDA as the Sustainability Programme Lead has resulted in extensive and comprehensive membership resources being developed and delivered, as well as meaningful engagement with external stakeholders.