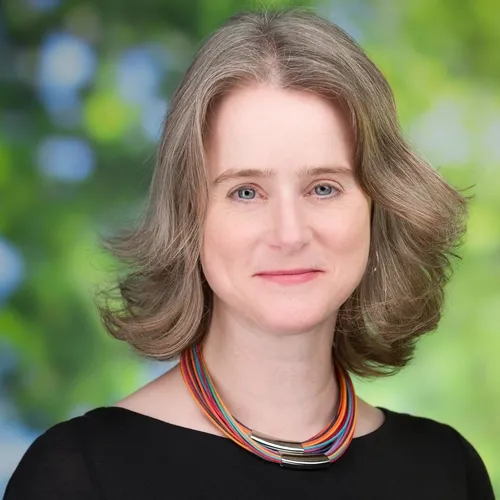 Rhian Kelly
Chief Sustainability Officer
,
National Grid
Rhian oversees all National Grid's ESG activities. This includes sustainability and how we are reducing our emissions, our investment in the communities we serve and how we support and develop our people. Prior to this, Rhian was responsible for corporate affairs activities on behalf of National Grid Ventures (NGV), National Grid's commercial arm which invests in green technologies such as renewable energy. Before joining NGV, Rhian oversaw all corporate affairs activities on behalf of National Grid's UK regulated businesses and led the Corporate Affairs support for the RIIO 2 price control. Rhian joined National Grid back in 2017, to lead our UK & EU Public Affairs and Policy team; managing senior relationships across Whitehall and Westminster on strategic issues like Brexit, nationalisation and transport and heat decarbonisation.
Before joining National Grid, Rhian was the Director of Infrastructure at the CBI, spearheading their campaigns to boost investment in infrastructure, the low-carbon economy and construction. Having joined the CBI in 2006, she helped to deliver the CBI's ground-breaking report on climate change in 2007, which helped shift the perception of the role business can play in the low-carbon economy. After this she set up and led the CBI's climate change team before becoming Director of Infrastructure.
Rhian spent five years in Beijing, where she worked for the European Union Chamber of Commerce providing a bridge between European Business and the Chinese government, and a year working in Taiwan.