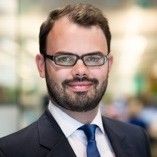 Luke Fletcher
Purpose & Impact Co-Lead
,
Bates Wells
I co-lead law-firm Bates Wells' Purpose & Impact strategy and advise corporates, social entrepreneurs, B Corps, philanthropists and investors seeking to create positive impact.
Purpose & impact: I have sought to build the legal and regulatory infrastructure supporting the purpose & impact space and have played my part in various significant developments, including:
Authoring the Better Business Act
Developing the legal and governance requirements for B Corps
Conceiving and designing Purposely to help businesses to embed purpose in different ways
Purposeful business: I specialise in embedding purpose and mission in corporate structures and designed the B Corp legal requirements in the UK, which are now in use by over 600 businesses with circa £10bn in revenue and 40,000 employees. I have advised private and public companies of all shapes and sizes on the adoption of the B Corp legal requirements, including the Body Shop, Jamie Oliver Group and Kin + Carta, the first B Corp to be listed on the London Stock Exchange.
Corporate responsibility: I advise some of the world's largest and most sophisticated corporates and financial institutions on the formation and operation of corporate foundations, charity partnerships, community affairs and philanthropic engagements. This work involves the development of strategic partnerships and collaborations which enable corporates and their charity partners to achieve their goals.