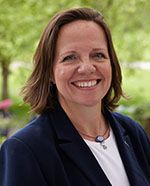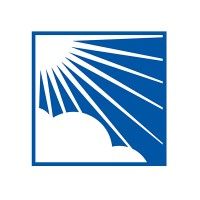 Liz Bentley
Chief Executive
,
Royal Meteorological Society
As Chief Executive of the Society, I work with the Council of Trustees to give vision, direction and leadership to its programmes of work. I am responsible for delivering the Society's Strategic Plan and in-year targets, and importantly provide leadership to the Society's executive team. The Chief Executive also plays an important role alongside the President and Senior Officers in engaging with the Society's wide group of stakeholders and in helping to establish and grow strong working partnerships.
I was born in Yorkshire and I'm sure my upbringing on top of the Pennines, where the weather can be a little more extreme, is one the main reasons why I became so fascinated by the weather. A career in meteorology was inevitable even before I had left school. After studying a PhD in mathematics at the University of Manchester, I applied for a job with the Met Office. First as a research scientist and then training to be a weather forecaster at the Met Office College in Reading. After forecasting at RAF Brize Norton I headed off to Shoeburyness to become Senior Met Officer at the Army range based on Foulness Island. The job including weather forecasting as well as acoustic prediction, something I had specialised in during my PhD.
I then went to work at the Met Office College, first as a forecasting instructor becoming Chief Instructor in 1999. I project managed the move of the Met Office College from Reading down to Devon. In 2002 I jumped at the opportunity to manage the BBC Weather Centre at TV Centre in London, managing a team of over 30 Broadcast Meteorologists and the contract between the BBC and the Met Office. In 2006 I started work at the Ministry of Defence looking after their environmental research programme - covering everything from the seabed out into space.
I joined the Royal Meteorological Society as Head of Communications in 2008 and in 2010 I took on a new role as Head of theWeather Club – which is the public outreach arm of the Royal Meteorological Society. In 2013 I became Chief Executive at the Society and in July 2014 was granted the title 'Professor' from the University of Reading.