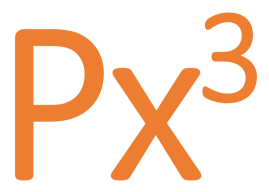 Ewen Anderson
Ewen has extensive experience of setting up and managing enterprise IT services. Working initially for British Gas, his IT career started in support and progressed through regional "Head of End User Computing" to setting up and running an internal shared service for 20,000 users across two FTSE 100 companies. Having taken his skills into the external market Ewen has set up a number of well-respected IT services companies covering consultancy, managed services and specialist software development. As a consultant Ewen has worked with many of the UK's best known private, public and Third Sector organisations.
Ewen recently completing a two year engagement as subject matter expert in End User Computing for one of the UK's largest technology providers.
As co-founder and CIO of Px3, his mission is to help organisations measure and reduce the carbon emissions associated with their workstyles (devices and travel) to improve sustainability. Due to his background in management and executive leadership Ewen is also keenly aware that concerns about "people and planet" also need to be put in the context of managing cost and improving productivity.
A regular speaker at industry events, Ewen draws on his 25 years of "C" level strategic consulting work with organisations across the private, public and third sectors together with his background in psychology, business leadership and management services