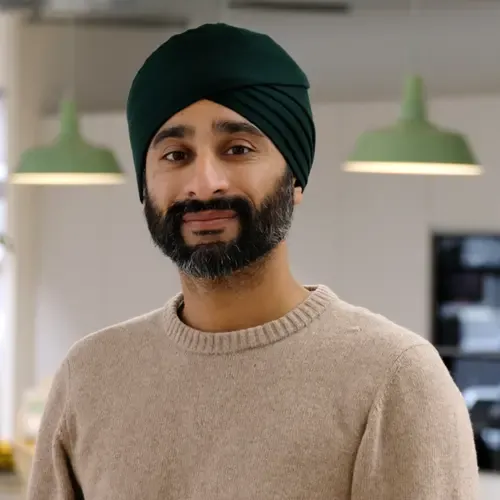 Amandeep Singh Kelly
Portfolio Manager
,
Impact on Urban Health
Amandeep has a background in urban planning and transport. He brings experience from the public and private sectors, working closely with diverse businesses and communities in London to develop sustainable approaches to urban problems. Prior to joining us, he worked for a Business Improvement District, Local Authorities and in consultancy.
Amandeep focuses on the Air Quality portfolio and the research and development function to find new intersections between Future Cities and health. His areas of interest include engagement with businesses, developing future freight solutions, and inclusive urban planning.