23 Mar 2022
CDC Accredited Partners 2022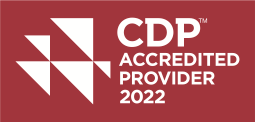 As a silver software accredited solution provider Greenly is proud to support CDP and align with its mission to build a truly sustainable economy by enabling companies, investors, cities, states and regions to manage their environmental impacts.
CDP selects partners to provide solutions that make disclosing environmental information easier. Achieving the CDP partner accreditation confirms that Greenly supports companies in gaining transparency about their carbon emissions, identifying emission hotspots and developing high-impact measures to sustainably reduce their climate impact.
Greenly's software has been designed to meet the requirements of CDP, including a fully GHG Protocol compliant overview of companies' scope 1, 2 and 3 emissions, an indication of important areas for carbon reduction over time, support in developing a comprehensive climate strategy as well as continuous tracking of progress.